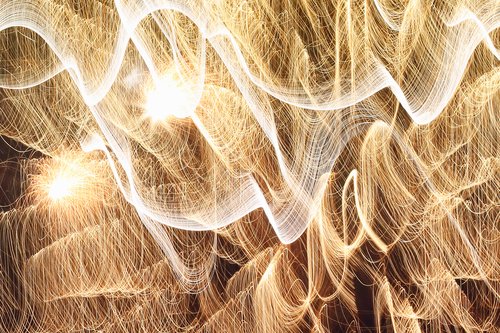 So, i get to play with camera movement to create abstract motion, and i really dig the idea. I felt like i wanted to do this with something spectacular and lucky enough, my coworkers town was having fireworks this past weekend.

I went there, had a good time, took some pictures and really rather than the standard tripod exposure, played around with it. a lot. I liked the 2 second over the more exposed 5 second shots and less exposed 1 second shots. we got really good seats close to the fireworks so it was awesome - i was a little afraid the shockwaves might damage my camera/lens.

Got my First yellow ribbon for this. Hope you enjoy it. The most engaging version of this that i thought would look great was a 12x8. I have another version thats a 10x15 but i feel has more negative space than necessary. Still, if there is any demand (PM me), i will upload that version as well.

This photograph originally appeared in the Abstract Motion via Camera Challenge.
WildJazz

by Devinder Sodhi

Available in 2 sizes ($5.00 - $10.00)



More Prints by Artist
Add This Print to Your Wishlist