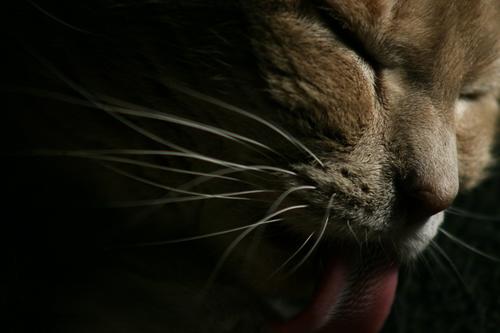 Our cat, caught taking a bath. I tried to simulate sunlight with a floodlight.

Also working on a series of photos of the cat with the same style lighting. It's difficult to set up quickly and quietly with out distrubing her mood and actions, or to catch her in the right sun light.

This photograph originally appeared in the Shallow DOF Challenge.
The Bath

by Tim Saunders

Available in 4 sizes ($4.99 - $29.99)



More Prints by Artist
Animals Prints by Artist

Portraiture Prints by Artist

Add This Print to Your Wishlist