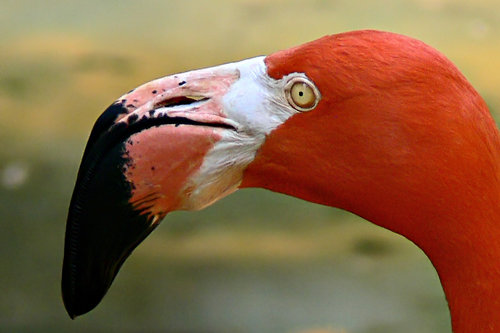 This close up of a Flamingo's face shows exquisite detail. The soft focus background echos the color of the bird's eye and enhances the brilliant color of the its plumage.

To buy a license to publish this image go to Julianne Bockius Photography

This photograph originally appeared in the Best of 2008 Challenge.
Flamingo Portrait

by Julianne Bockius

Available in 4 sizes ($5.00 - $30.00)



More Prints by Artist
Add This Print to Your Wishlist