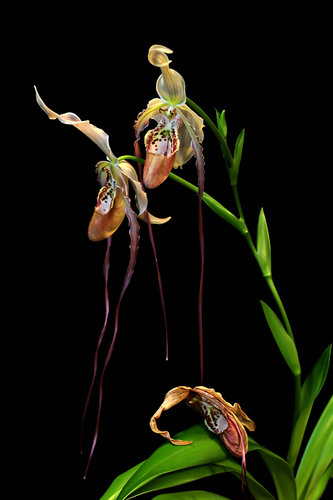 This phragmipedium orchid photograph shows one blossom with its petal draped over the other blossom, giving comfort at a time of grief.

"Condolence" was exhibited at the Boca Raton Museum of Art in Boca Raton, FL during the summer of 2010.

To buy a license to publish this image go to Julianne Bockius Photography

This photograph originally appeared in the Free Study 2009-06 Challenge.
Condolence

by Julianne Bockius

Available in 7 sizes ($5.00 - $95.00)



More Prints by Artist
Add This Print to Your Wishlist