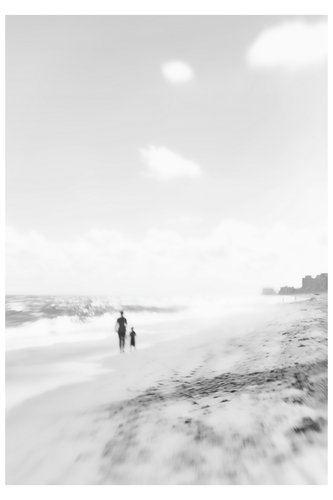 A mother and child walk on the seashore. For some viewers, this deliberately off-focus, black and white, high key image appears ephemeral and about to dissolve. For others, it evokes a sense of security, joy, and a bright future, of freedom and peace.

To buy a license to publish this image go to Julianne Bockius Photography

This photograph originally appeared in the Posthumous Ribbon Challenge.
Happiness

by Julianne Bockius

Available in 7 sizes ($5.00 - $75.00)



More Prints by Artist
Add This Print to Your Wishlist