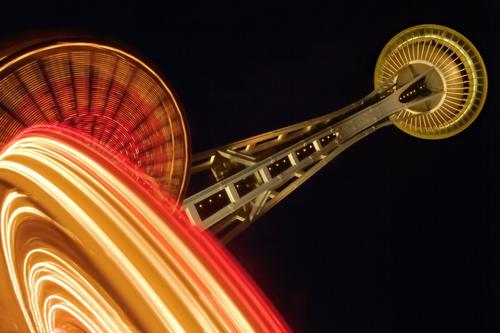 Ferris wheel and merry-go -round near the Space Needle at Seattle Center.
Note that this is not a "poster" printed on flimsy paper! When you order, you'll receive the above amazingly-detailed photograph on Fujicolor CrystalArchive photographic media, shipped in a heavy-duty mailing tube.

This photograph originally appeared in the Lighting II Challenge.
Space Spin

by Frank Melchior

Available in 4 sizes ($1.00 - $20.00)



More Prints by Artist
Architecture Prints by Artist

Abstract Prints by Artist

Add This Print to Your Wishlist