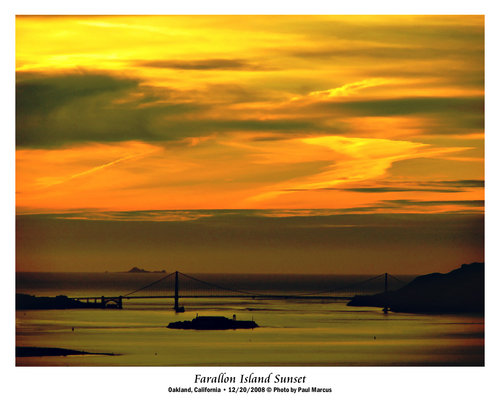 Sunset through the Golden Gate, with the peaks of the Farallon Islands (some 30 miles offshore) clearly visible on the horizon; fronted by the Golden gate Bridge and Alcatraz Island.

This photo was chosen for exhibition at the 2011 Marin County Fair, as part of the Golden Gate Bridge 75th Anniversary celebration.

[thumb]1004754[/thumb]

This photograph originally appeared in the Free Study 2008-12 Challenge.
Farallon Island Sunset

by Paul Marcus

Available in 3 sizes ($4.00 - $64.00)



More Prints by Artist
Add This Print to Your Wishlist